The maintenance, restoration, preservation, and retrofit of existing masonry structures requires a comprehensive project team approach; However the ultimate success and performance of the repairs is dependent on the proper selection of materials and the quality of the masons performing the work. Existing and historic masonry buildings represent a cross section of construction technology and are comprised of materials and methods that may no longer be readily available. Therefore, repairs to these structures require a systematic approach which begins by understanding the entire building envelope, both as it was originally intended to function and how it will function in the future. In addition, the individual materials that comprise the system need to be assessed to evaluate long-term performance. These preliminary steps will help inform the types of contemporary and traditional repair materials that will be most appropriate and compatible with the existing masonry.
Restoration Photo Gallery
Restoration Technical & Material Links
Featured Restoration Tools and Resources
Primary Source Architectural Documents: APT Building Technology Heritage Library
The APT Building Technology Heritage library contains hundreds of digitized architectural trade catalogs, house-plan books, and technical building guides on masonry from pre-1964, many contributed by IMI. These primary source materials are critical in documenting past design and construction practices and can aid in preservation and conservation efforts. The APT Building Technology Heritage library is fully searchable and filterable by topic for browsing ease.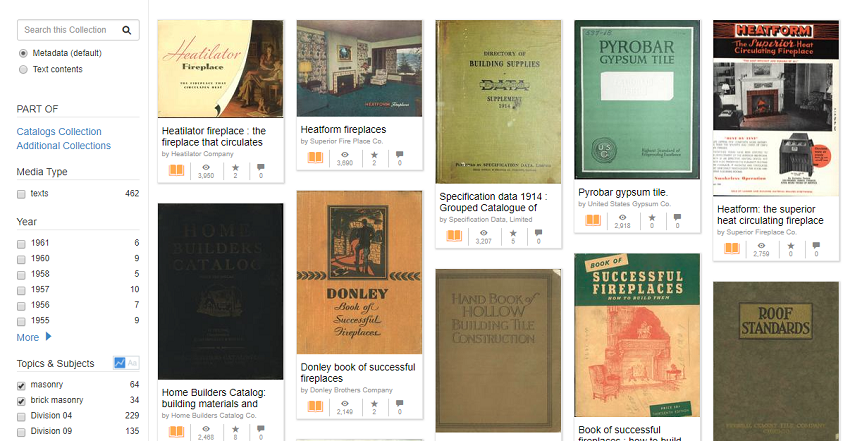 G.C. Laser System in use during training session at the IMI/BAC National Training Center.
The International Masonry Institute (IMI) is a strategic alliance between the International Union of Bricklayers and Allied Craftworkers and the contractors who employ those members. Through education, technical support, research and training the IMI works to provide a more efficient construction delivery system.